Why I Love Mother Nature And Oriental Trading Company....
About a month ago I sent out homemade party invitations for Timmy's 7th birthday party and that is what inspired me to have a carnival theme party: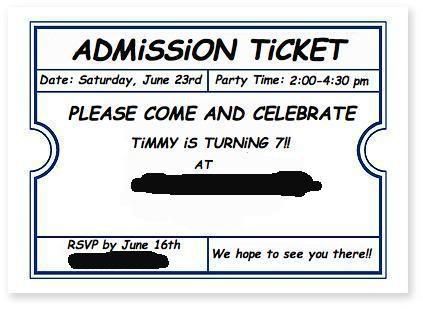 I was really worried about how things were going to turn out because...
1.) If it would've rained, I would've been royally screwed.
and
2.) How the heck was I going to run the stands by myself?
In the end the weather was awesome (82 degrees with a nice breeze) and my mom, sister and two brother-in-laws helped me run the six stations. Where was Rich, you ask? Oh... he was busy taking pictures. Unfortunately, he didn't get all of the details that I would've gotten if I were the photographer. So let me show you with the files that I created them on...
I had made little signs on sticks pointing towards the backyard gate (the entrance to the 'carnival')that said:
Once the kids got to the gate, I had set up a little table. There the kids got an empty bag with 15 tickets inside. I also had set up a raffle to win an inflatable monkey. The raffle tickets looked like this: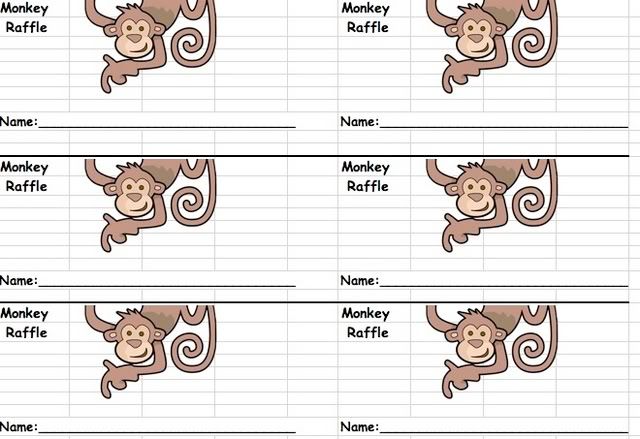 I had made up signs for each game station as well. Here is a sample: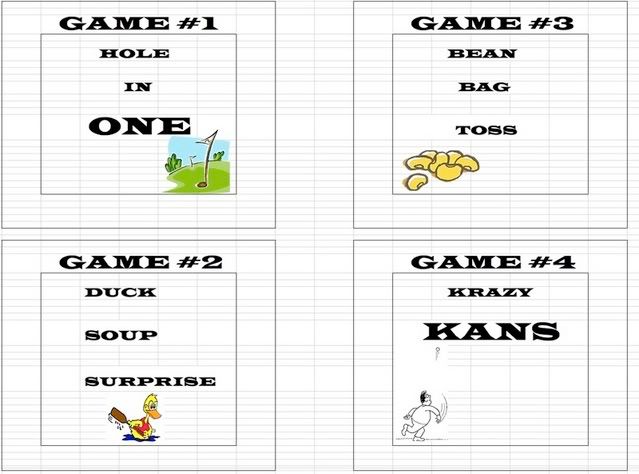 I also made a couple other signs....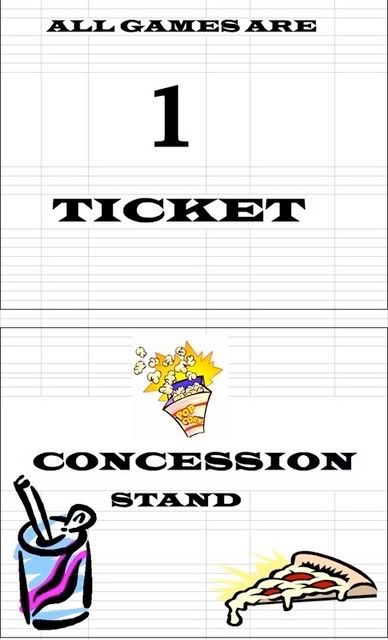 For the 'concession stand' we had pizza (ordered from our favorite pizza place), corn dogs (pre-made frozen corndogs that I got from the grocery store...you just pop those suckers in the over and voila!), buttered popcorn (the pre-popped kind from the grocery store...I bought small individual popcorn bags and just put some popcorn in each bag), homemade caramel apples (they looked kind of pathetic, but were actually really good) and snowballs (we used the ice shaver that we got at Target a couple of years ago). It was a really simple menu.
Here are some pictures from Timmy's party.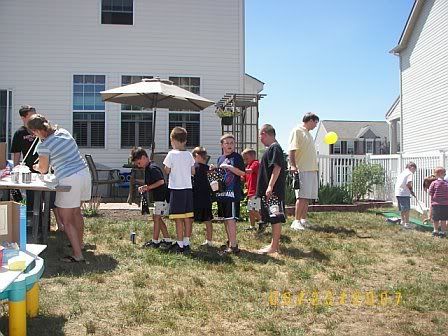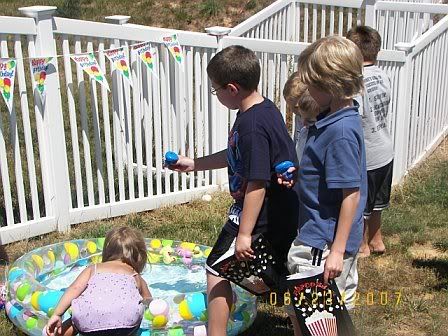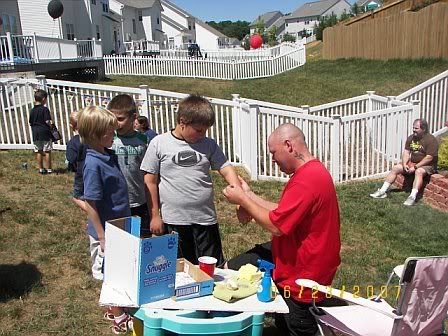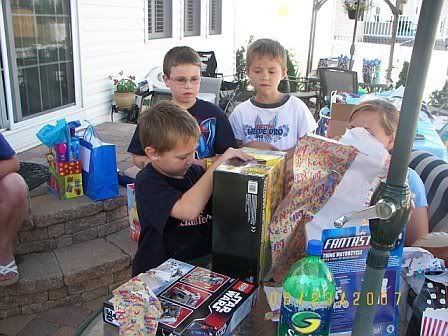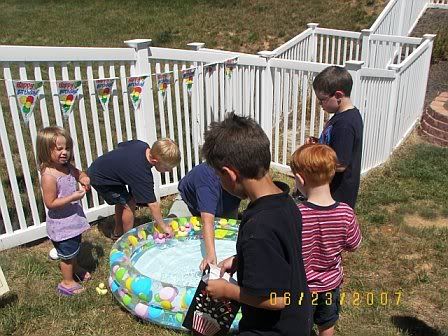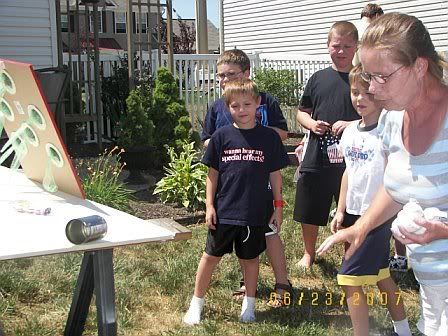 a href="http://photobucket.com" target="_blank">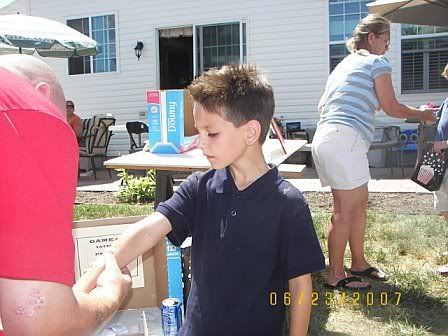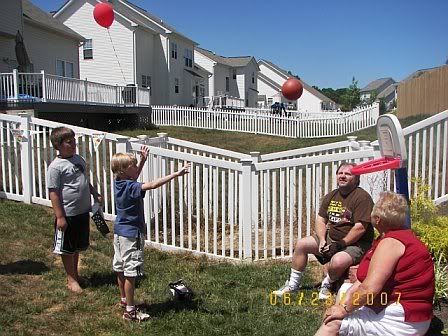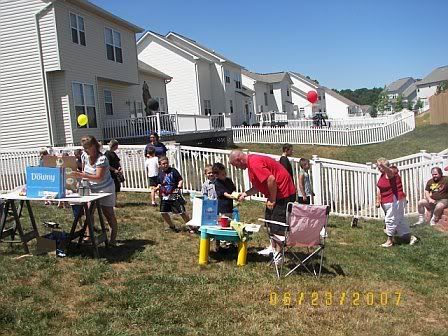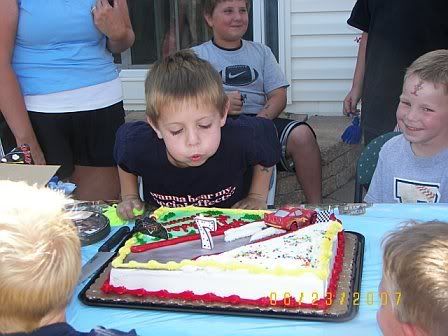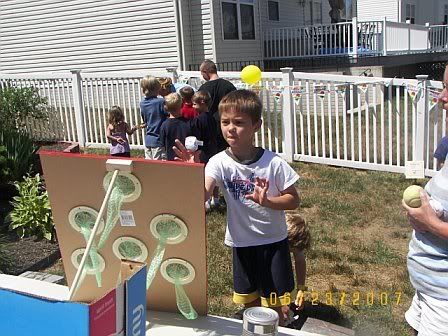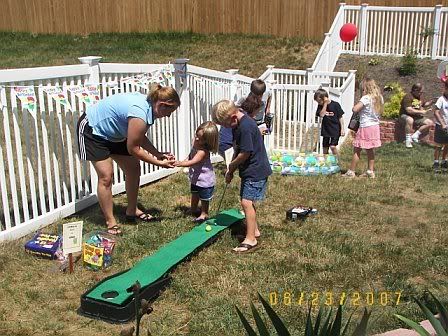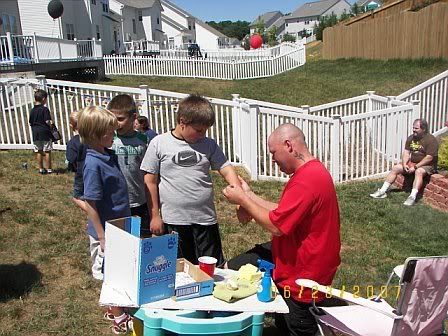 (and I have to throw in a picture of my very enthusiastic looking mil! lol)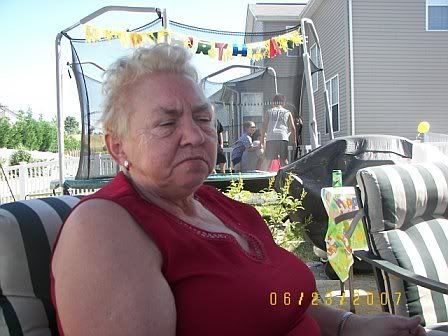 The prizes the kids won were some cheap things I ordered from Oriental Trading company. I also picked up some ring pops and push pops too from BJs.
All in all it was an excellent day. I would just like to pat myself on the back for actually pulling it off!