And The Answer To Yesterday's Question Is....
TIMMY!!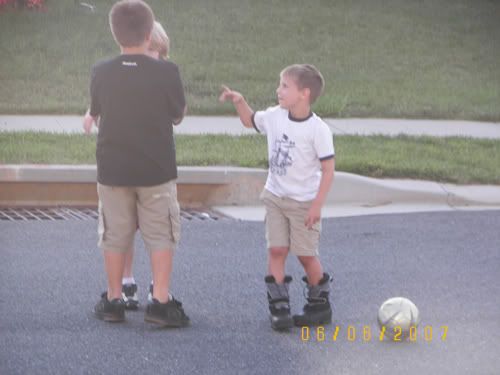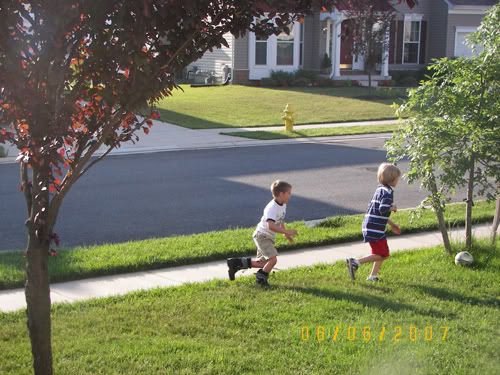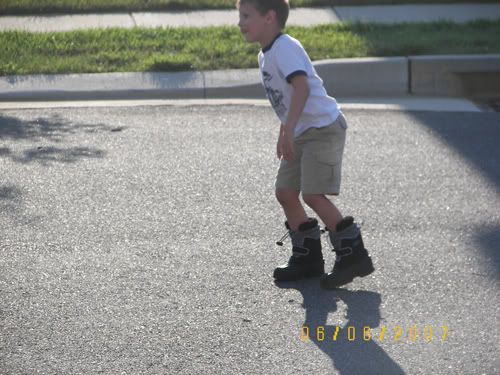 I guess that was an easy one, huh? Congrats to Shannon and Nique (and anyone else who guessed correctly in their head) for getting the correct answer. ;) The story is that Timmy fished out his old snow boots the other day and it appears that he likes to wear them when he is playing outside. However, I will not - I repeat - I will
NOT
let him wear them anywhere else, but right out front of our house.
Our neighbors already know that we're a strange family, but we can't have anyone else think that too....