Happy
Birthday
Timmy
!!
Today is Timmy's birthday. He's 7-years-old today...SEVEN!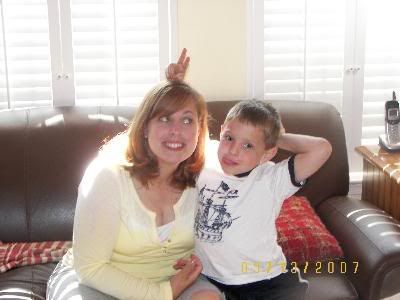 Things to know about Timmy....
1. He loves to cuddle and will still give me hugs and kisses without a fight.
2. He is very good in math. He loves to play with numbers.
3. He is the neighborhood Pokemon godfather. The neighborhood kids always want him to show them new stuff on the Pokemon DS games.
4. He is very shy and suffers from a little bit of anxiety when introduced to new situations.
5. He is a reformed boogie picker/eater.
6. He will be in second grade next year.
7. He loves to hide his dirty socks....still....
8. His favorite food is lasagna.
9. He is very flexible and can do a split without twisting his torso.
10. He is loved very much.