Today Class We Will Be Learning About The Difference Between A Nightgown And A Teddy...
Before I begin let me just say that I loathe homework. I understand the concept of why children are assigned homework and for the most part I don't have any issues with the idea of homework. It's just with homework, there is bound to be some type of drama. Whether it be that Christian has begun his third straight spelling word sentence with "There was a dog who..." or "There was a kid who..." or "There was a gigantic, green monster who.." and proceeds to have a cow when I ask him to change two of his sentences. And then there is Timmy - who at all costs of being correct - will just stare at that one question if he is unsure of answering for hours if I let him.
Which brings me to the other day when we had a different homework problem. Timmy's homework was for him to look at magazines, cut out polygon shapes, and paste it on his homework sheet. Easy enough, right?
Wrong.
The problem that day was I didn't have any magazines or newspapers. We don't get subscriptions to anything....now-a-days you don't need to (at least I don't need to...). Shoot - I didn't even have any food store circulars. Wait a minute. I take that back. I did get one magazine in the mail that day that I threw into the trashcan, but I don't think the teacher would've appreciated Timmy finding his homework assignment in a Fredericks of Hollywood sales magazine...
Too bad too because I did find some things we could've used...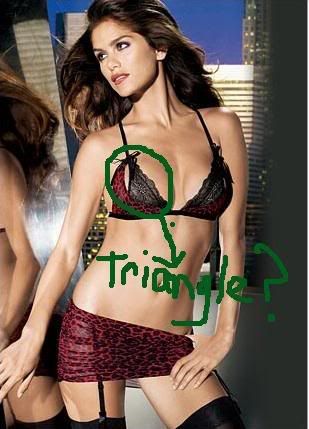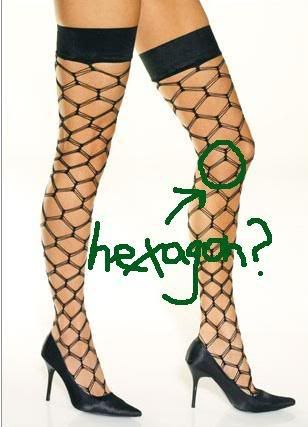 In case you want to know what we did to solve the homework situation, we cheated and printed out pictures on the internet. And don't worry, they were all of the non-semi-naked-lady variety.