I Guess It's Time For My Monthly Update....
Well, it appears that life has got in the way of my blogging! This summer is going by pretty fast and we at the Weener house have been very busy. Let me update you (with pictures of course!) on what has been up with me and the boys.
4th of July
With the 4th falling in the middle of the week, we came to the conclusion that we just wouldn't do anything. We decided to just lay low and relax for the day. However since my family does not know how to relax, Rich and I decided to take a day trip to Hersheypark for the 4th instead. (Did I mention that we decided to do this on the 3rd?)
It was really fun!
C and T played in the water area...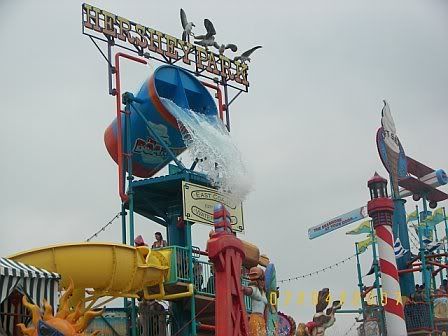 (Can you spot Christian?)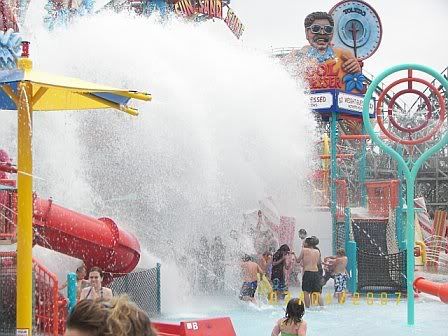 Mason got to consume a LOT of junk...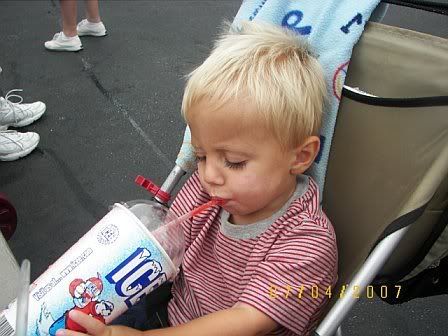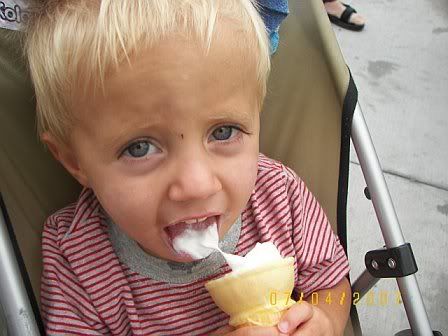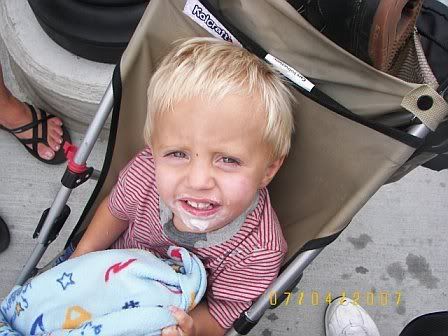 M got to drive a firetruck...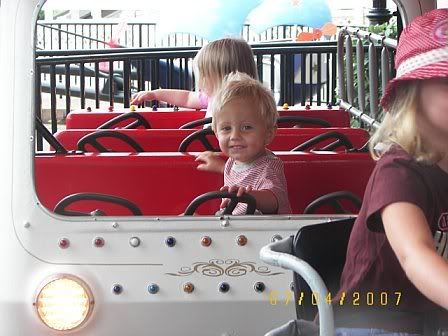 And again....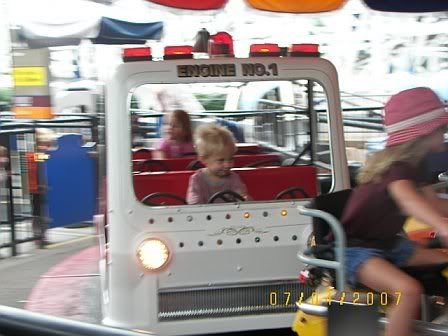 And again.....(Do you see a pattern here?)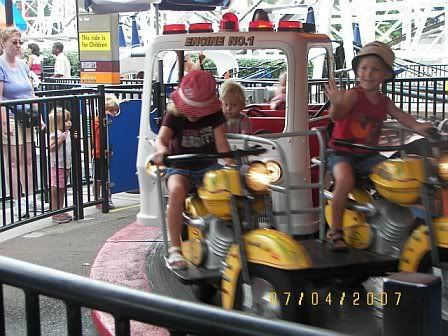 He also go to ride on a bumblebee....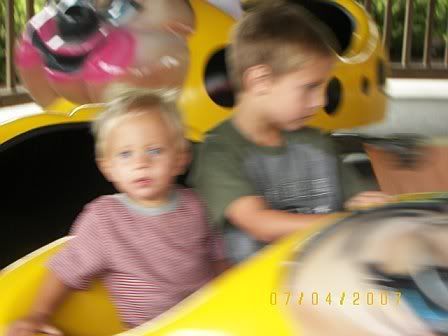 But by the look on his face, I think he like the firetruck better...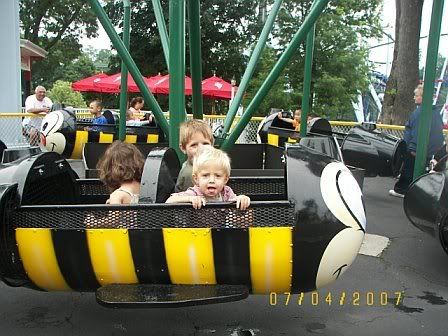 Mason's 2nd Birthday
Birthday cake...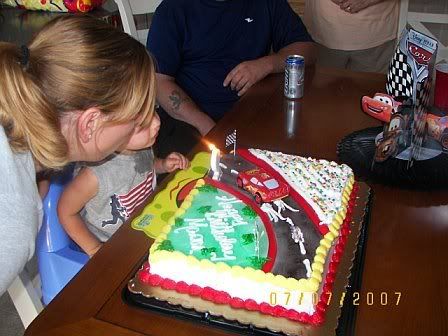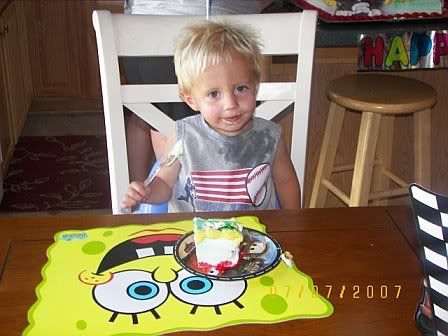 *Note* Never bring up your wife's 'diet' while she is cutting herself a piece of cake. It could get ugly...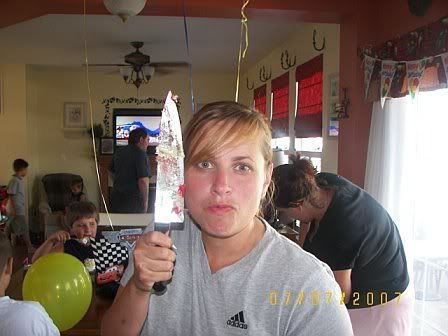 Opening presents (He either got trucks or money)....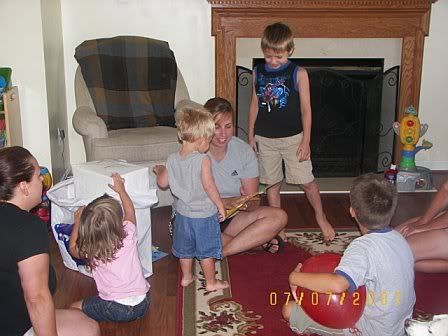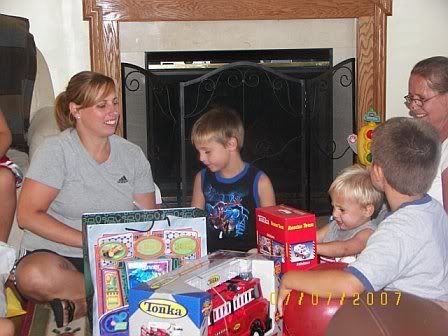 Mason testing out his new trucks on his favorite window ledge....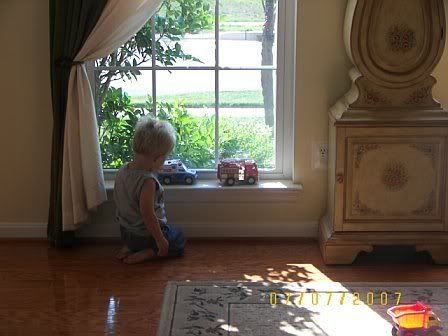 Blowing bubbles on his birthday...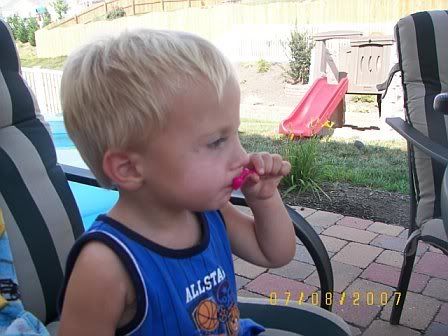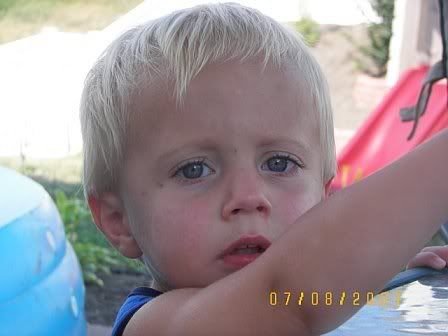 Jumping on the trampline on his birthday...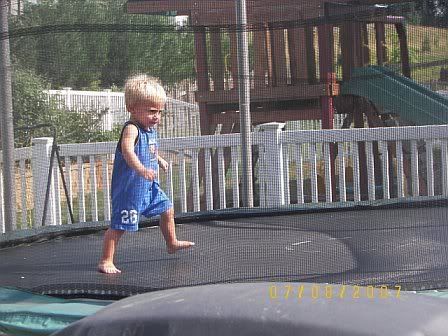 Busch Gardens/Watercountry Vacation
My Weeners....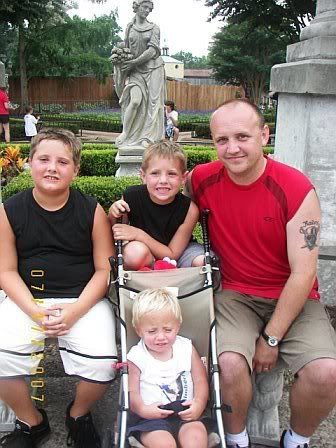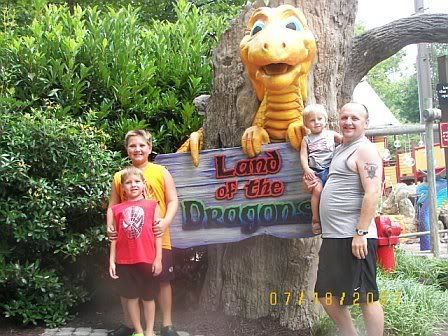 The rides...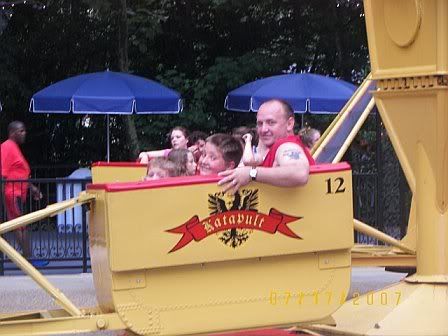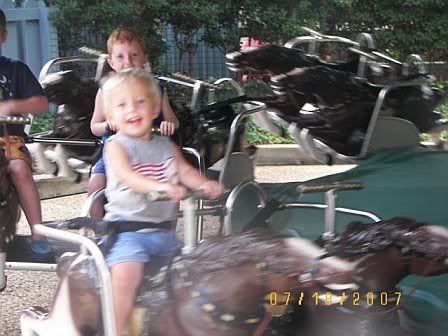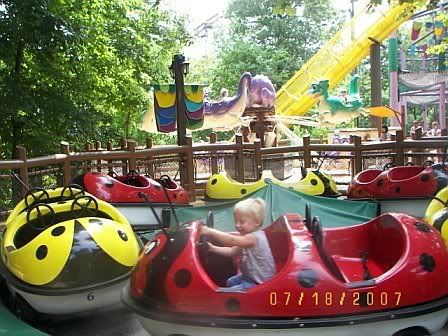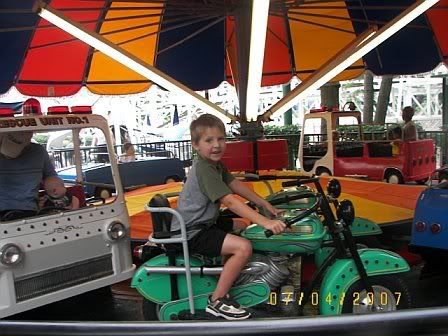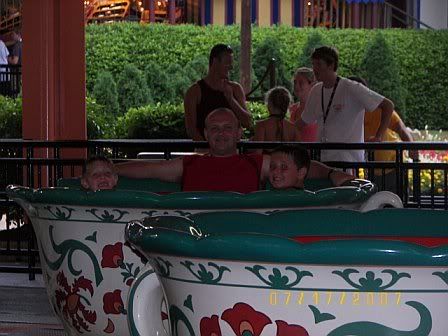 In order to afford our vacation, the Weener's had to get part-time jobs...
C and T became grape-stompers...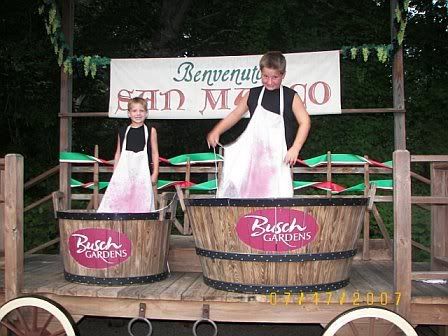 And then quit to become either royalty or a member of the court (the pay was MUCH better!)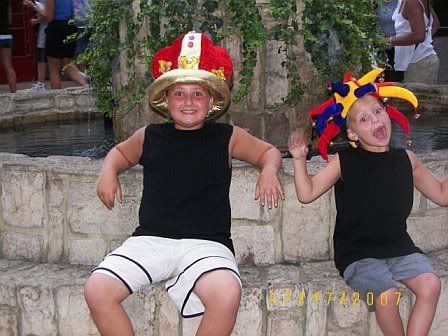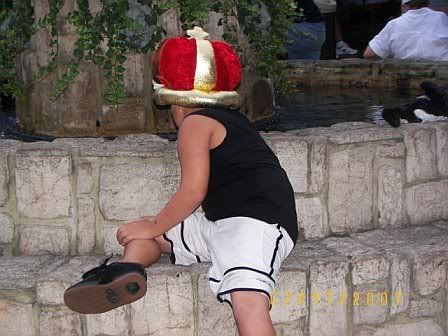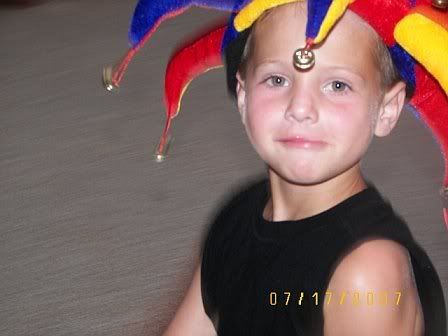 Mason became an airplane pilot...(And while the destination would only take you back to where you started from, it was so much better than those other airlines because there are no delays!)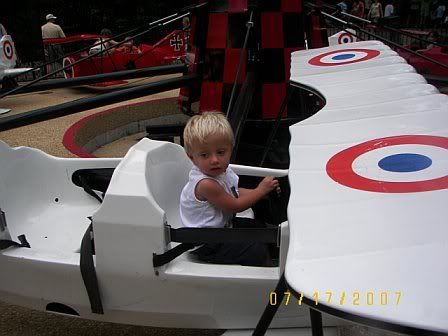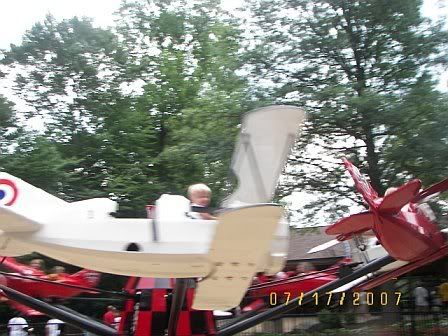 We got in a little trouble...
While tripping on my own feet, I got in trouble for unknowingling teaching my two-year-old the phrase 'damn it!' Christian got in trouble for laughing everytime his little brother would say 'damn it' while riding on a boat ride...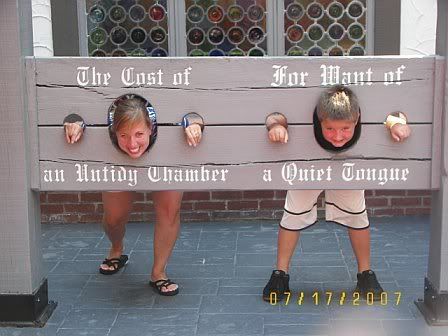 Oh and I told the boys where babies come from...
Why they hatch from eggs, of course!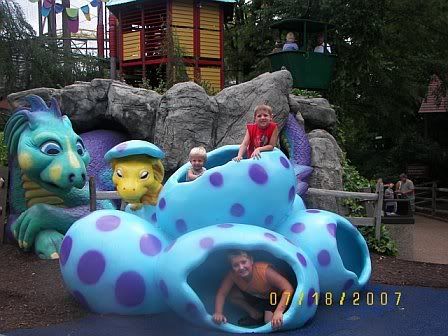 (okay so maybe I didn't mention that...)
My Birthday
In the middle of the vacation, I had a birthday...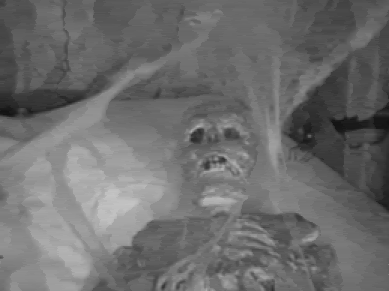 Ocean City
After staying in Busch Gardens for a few day, we headed on over to Ocean City for a two day/night stay.
The ocean...
(Warning: Some of these pictures may contain me wearing a bathing suit...considered yourself warned!)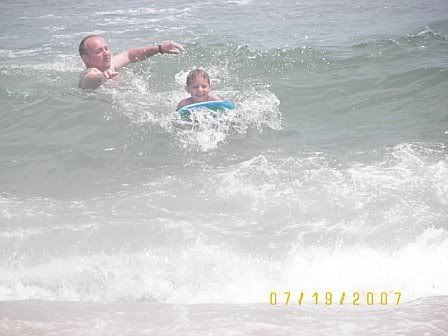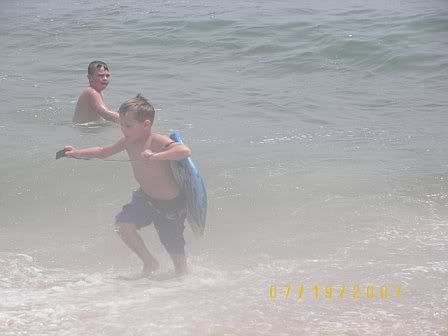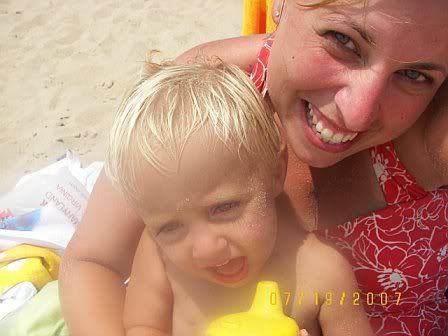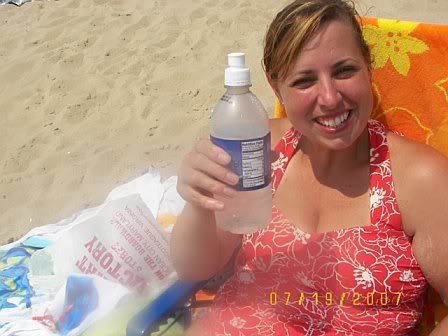 Christian got buried...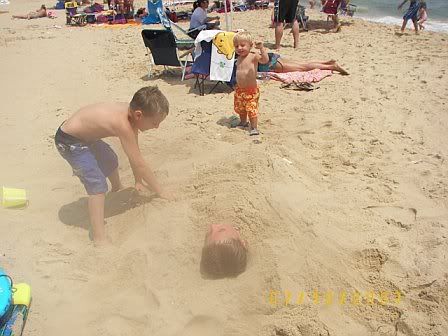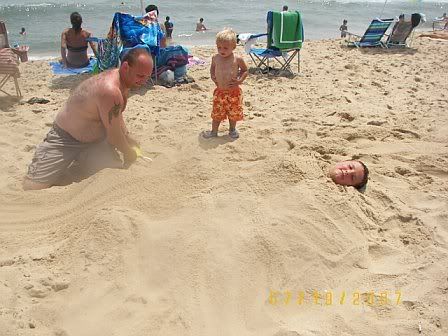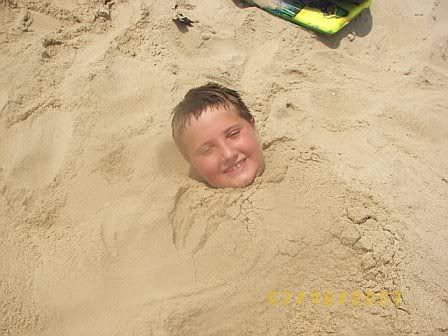 Timmy and Mason worked on a sand sculpture...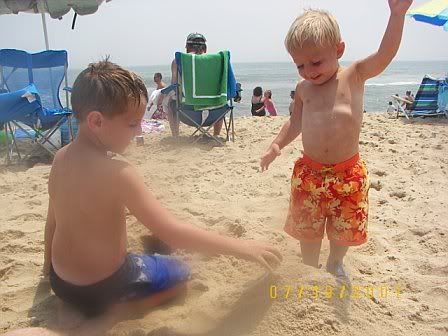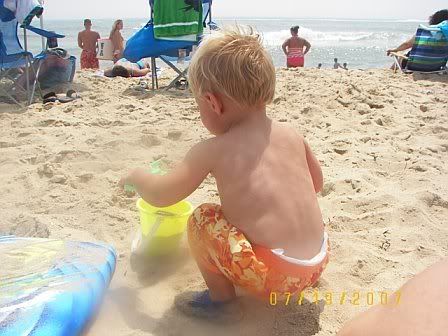 And it turned out beautiful....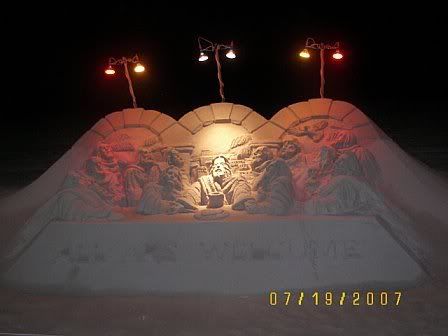 (Okay...so maybe it didn't look quite like that!)
We saw a rainbow...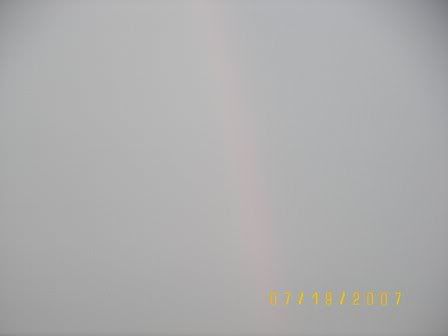 We came to the conclusion that we are short...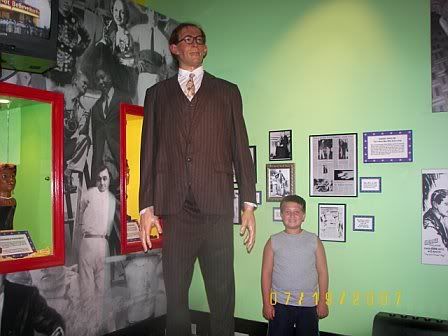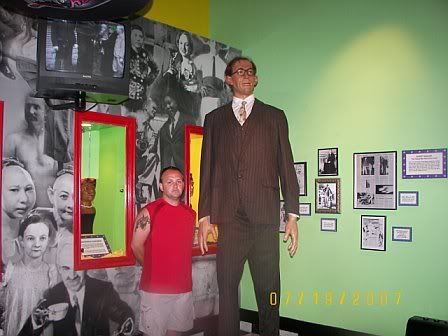 And the boys really did find out where babies came from...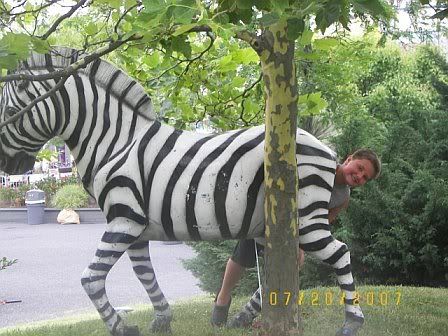 (Why from zebra's butts....duh!)
*Phew*
I think I have to stop now...and to think that this is the SHORT version. ;)