Next!....
I received the bathing suit that I order from Lands End. While it is such a pretty bathing suit, sadly I will have to return it. The suit - while it does fit - is kind of snug in certain places (So does that mean that it
doesn't
fit?).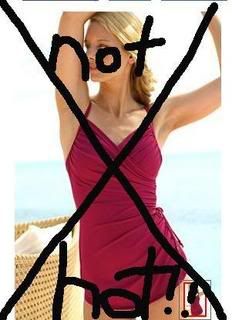 The main reason *cough* that I am returning it - and the only problem I'm going to mention when asked by the sales associate on why I am taking it back - is that there is a small hole on the right side of the suit.
So I am now on to my next vict...err... bathing suit. I ordered this suit from LL Bean yesterday.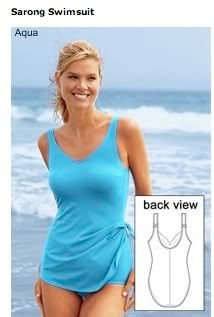 While it pretty much is the same idea as the Lands End suit, it doesn't seem as squishy (as in it won't try to
squish
all of my fat into one confined area).
Oh and I tried to order the body in the picture to go along with the bathing suit. Unfortunately, it wasn't for sale....perhaps they were all sold out?