Total Recall...
A couple of weeks ago everyone was notified via television, internet and/or newspaper (do people still read them?) that Listerine was recalling all of their Agent CoolBlue bottles. Now for those of you out there in blogland who have never heard of Listerine Agent CoolBlue it is a plaque-detecting rinse that you...err... your kids use before they brush their teeth. What it does is turn all of the plaque-filled areas around your teeth and gums a blue color. Basically it's supposed to promote better brushing. I have to admit that it is a cool concept and I had no issues of buying Agent CoolBlue when the kids asked me to get it for them a couple of months ago. I thought that maybe it would help get them more excited about their oral hygiene because sometimes getting them to brush their teeth is like...well....PULLING teeth.
In the end Agent Coolblue lost it's novelty on about day four. I do have to say that it did leave the Weener's nice, white ceramic bathroom sink a purpleish/blue color. **I am happy to report that after a bottle of bleach (for the sink) and a Mike's Hard Lemonade (for me) it did come out.** The bottle pretty much just sat on their bathroom counter for about a month...untouched.
And then that day in April came when all of the buzz was about the recall on Agent CoolBlue. I'm not exactly sure why it was recalled....I think maybe there was some type of bacteria in the liquid that made people sick. (I'm thinking parents were just tired of cleaning their white sinks!)
I quickly went to the Listerine website as soon as I heard that they were giving refunds. I went to the link and was happy to see that I did not have to give them my blood, sweat and tears to get my money back. I downloaded the form that was required: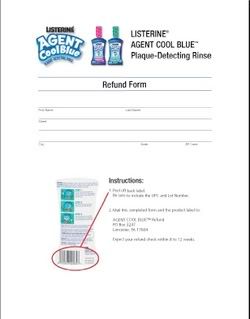 Like I said; the instructions seemed easy enough to follow...
So I went ahead and grabbed my bottle...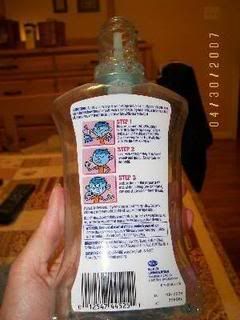 And I began to try to get the label off of the bottle with my thumbnail...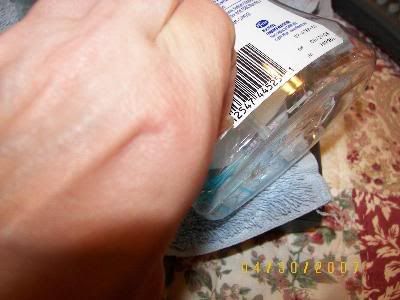 I tried for a good fifteen minutes and I only managed to get up a mediocre amount of the label...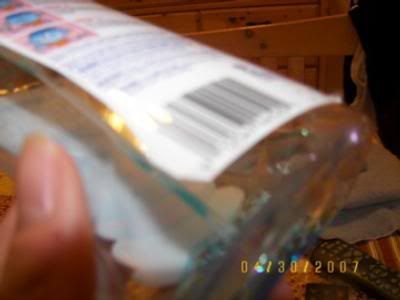 Since that was not working I decided to try to get it off by using the edge of my scissors...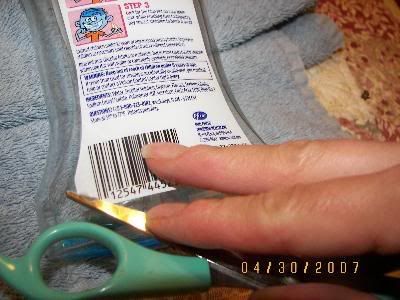 And after trying that for five minutes and getting nowhere...I decided to break out the big guns...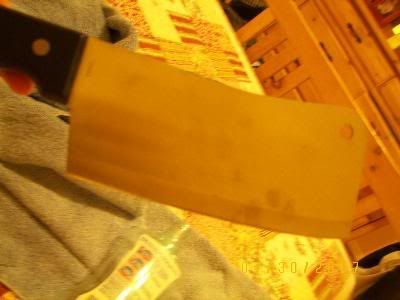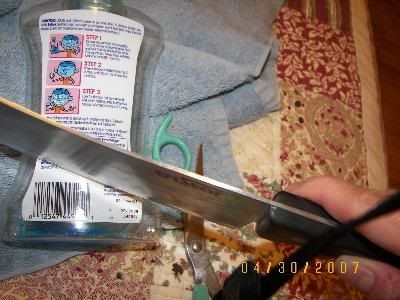 Okay...okay...I really didn't use the butcher knife. After going back to using my thumbnail (and wasting another ten minutes of my life doing so...), I finally had gotten the damn thing off...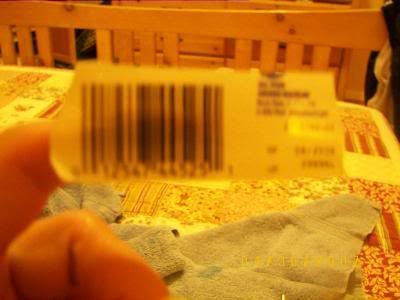 In the end, sweat may have been involved in the whole label removing process. Tears too...from all of the frustration. I am - however - happy to report that there was no blood involved. (There probably would've been some blood if I didn't get the label off in another minute or two.)
All of it was worth every penny of the $3.00 (?) - minus the stamp - that I will get back.