We've Just Received An Exclusive Interview With Mason Weener...!!
Mason, even though your birthday isn't until July, your mom and dad went ahead and gave you your birthday present early. How do you like it?
Well...you know Matt Lauer...it's actually kind of sweet. I can slide on it and my brothers - who are too big for it - cannot.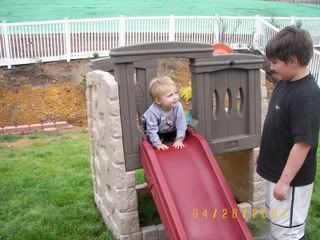 But before you can slide on it, you do have to climb up the scary ladder, right?
That is correct, Matt Lauer. It was kind of scary at first and I did need help. However, after about twenty minutes, I was able to go up the ladder all by myself.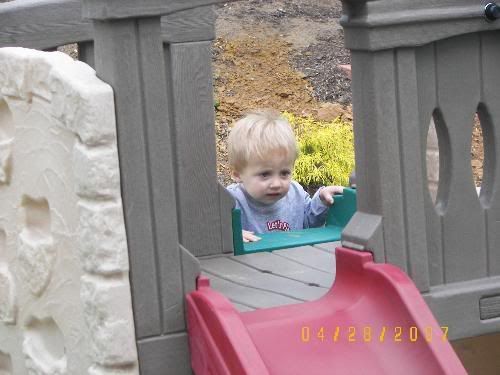 Wow. That is amazing!
I know...ain't it? Do you want to know what is also pretty cool about it all, Matt Lauer? I can drive with that stirring wheel thingy...too.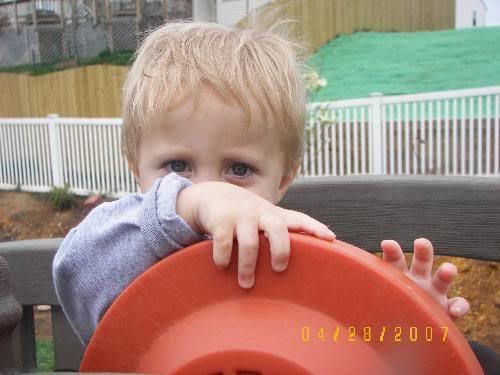 About the driving. Is it true that you were stopped for driving with a bottle of wine?
No, Matt Lauer, I don't know where that came from. It was a cup of WATER.
Oh I see.
Can we wrap this interview up Matt Lauer? Aren't you doing Where In The World is Matt Lauer this week?
Well yes I am and I have one final question for you. Considering your parents spent a whole lot of dough on your birthday present, is it your absolute favorite thing to do outside?
As a matter of fact, Matt Lauer, it is not. I have something I like to do just as much.
And what would that be?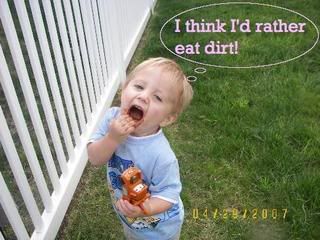 Ladies and Gentlemen, remember you heard it here first!